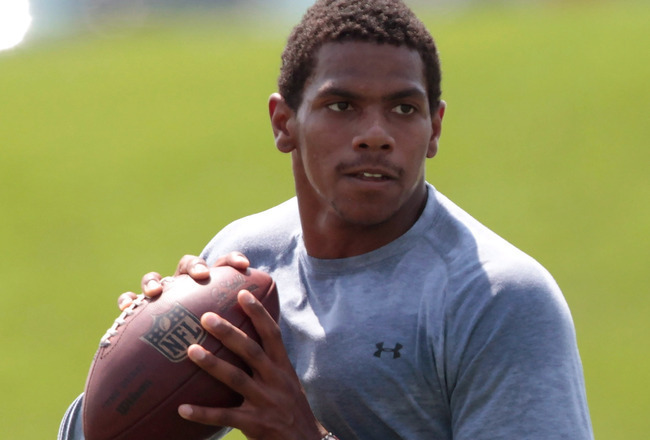 This is Why us True Raider Fans still have to Al Davis his due credit for being a Football genius, for his odd spur-of-the-moment Acquisitions. His timing for doing so is one of the great Team Marketing Strategies that he unveils once every year, or so it seems. This makes the most sense for a player of his caliber.
Had Terrelle returned to Ohio State for his Senior Season and served his 5 game suspension, what he did in the second half of the season, would've easily brought him back into the cream of the crop, making him high profile, and much more expensive. So I gotta say, "Great Pick-up there Al!"
This is kinda the same logic Al had when he picked up Michael Bush late in the 4th round of the 2009 NFL Draft.