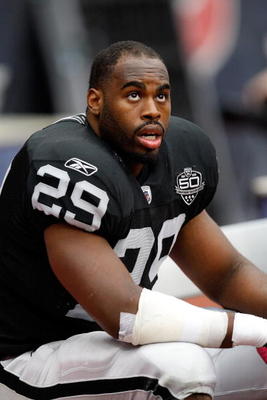 This weeks match-up between the Oakland Raiders and the Miami Dolphins will be another East Coast Test for the red-hot Oakland Squad. At 7-4, the Raiders are atop the AFC West, they were chosen as the favorite in this edition of a great rivalry that blossomed in the 70's. This Sunday will show the world how good this Raiders team can be, if they can avoid the heap of pointless penalties that have recently plagued the Silver and Black.
Miami has been a team playing very strong as of late, mostly due to the amazing play from Reggie Bush. The Dolphins have won their last three games, so has Oakland, which team will get to say Four and counting?
I believe the Raiders will show to be the Dominant Team in week 13. As long as Oakland takes care of the ball, and stays solid on defense, they should have no problem hanging 40 plus on the scoreboard. Carson Palmer has another week under his belt with this offense, and he has also improved a little on his timing with Heyward-Bey and Denarius Moore. While DMC Sits out one last week, Michael Bush will have his heart set out on his 3rd 100-yard game.
This game will sure be a test for Oakland, this game is the sleeper of their schedule. If they do not execute from the gate, they will find trouble holding on towards the end. If the Raiders fail to staple it shut when given the opportunity, the Dolphins can squeeze their way back into the game and steal one of your W's.
RAI....DERS!!!!! RAI... DERS!!!!!